Tuesday, March 23, 2010
Here are gazillion pictures of Sabina Karlsson, a Swedish model with Ford Models. Talk about hair inspiration! I'm dyeing my hair this color asap! I could just look at her hair for days and days and days!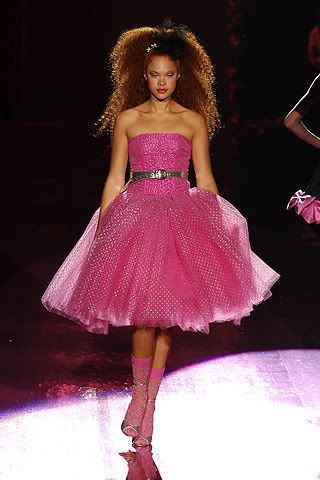 Thursday, March 11, 2010
I wanted better looking better hair, better looking skin, and better overall health. Coconut oil provided all of this for me. I read somewhere on an organic health discussion board about the benefits of taking coconut oil and I wanted to try it. So I bought a tub of room temperature solid coconut oil. I read that most people take a spoonfull of it.
I tried that a few times, and I couldn't take the gagging anymore! Even melting it first was too horrific for me, but I wanted to experience the benefits that everyone else was getting. So one morning, I put it in my coffee, and that took away the greasy feeling in my mouth and the gagging, and my coffee had a hint of coconut flavor. I liked it a lot. Others overcome the greasy feel by putting it in smoothies too.
I bought the tub of coconut oil in the vitamin isle in Walmart for $10.00. Each tub lasts me like a month and a half, so it's a good deal. Oh, and if liquid-form is too unbearable, capsules are available too.
For more info
go here
This is the brand I used